The Philippines eases restrictions on foreign investors
The Philippines introduces new bills to ease restrictions and drive more foreign direct investments to the country.
As the current administration approaches the end of its term, President Duterte signed several priority bills, including the key economic liberalization bills, which aim to ease offshore restrictions and promote more foreign direct investments. These economic reforms, such as amendments to the Retail Trade Liberalisation Act, Foreign Investment Act, and Public Service Act, are expected to help the Philippines rebound from the pandemic and attract more foreign investors in all sectors, including real estate.
There are no specific provisions in the bills that could directly affect real estate. However, when cross-country restrictions are eased, more foreign players may decide to operate in the Philippines, increasing the demand for land and office space to sustain their operations. Moreover, improved foreign retail prospects can be seen in the lower minimum investment and removed qualification requirements, making it easier for new foreign retailers to invest in the country. Conversely, existing foreign retailers can expand their portfolio, potentially resulting in new commercial and retail spaces.

These economic bills also come at a crucial time, as the Philippines is currently ranked the third most restrictive among 83 economies according to the OECD's FDI Regulatory Restrictive Index for 2020. This was apparent in our current FDI inflows, steadily declining from 2017 to 2020 before rising in 2021 due to positive sentiment following the pandemic's economic recovery. Meanwhile, FDI in real estate activities has been down-trending for the past four years, but that trend is projected to shift once the effects of the liberalisation measures and economic growth are felt.

Figure 1: Foreign Direct Investments in the Philippines (2014-2021)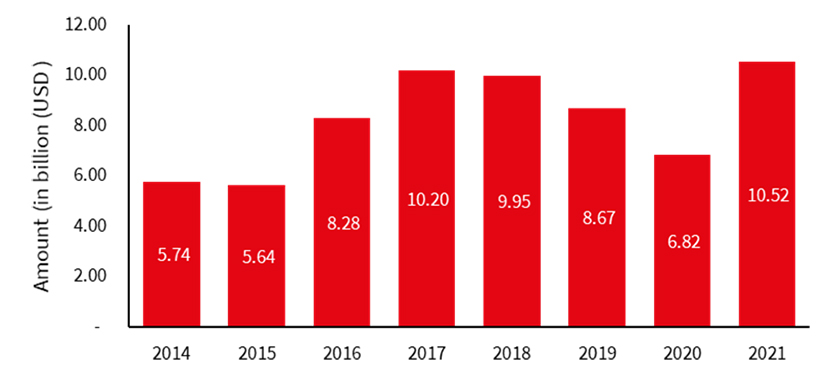 Figure 2: Foreign Direct Investments in the Philippines real estate activities (2014-2021)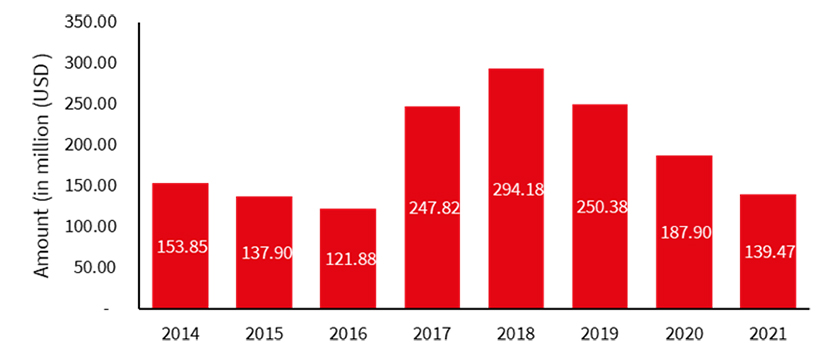 The Amended Retail Trade Liberalisation Act reduces the minimum paid-up capital for foreign retailers to PHP25 million from PHP125 million and the minimum investment requirement per store to PHP10 million from PHP43 million. Moreover, qualification requirements for foreign retailers were simplified by removing the required net worth, number of retailing branches, and retailing track record conditions.
On the other hand, the amended Foreign Investment Act allows foreign investors to own small and medium-sized enterprises with a reduced minimum paid-up capital of less than PHP5 million, down from PHP10 million. The company should also hire no less than 15 Filipino employees, lower than the previous requirement of 50.

Under the amended Public Service Act, foreign investors are now permitted to have 100% ownership in telecommunications, airlines, and airways, except for public utilities such as electricity transmission and distribution, water and petroleum pipelines, sewerage companies, seaports, and public utility vehicles.

The impact of relaxed restrictions might not be felt right away on the economy as foreign investors are taking a wait-and-see approach to the economic policies of the incoming administration. Still, the economic reforms aimed at attracting foreign investment are a positive development as the Philippines transitions to a more liberalised economy that will help the country improve its restrictive conditions. This will create a positive domino effect in all sectors, including real estate.