The New Zealand Supply Chain 2022
The New Zealand Supply Chain 2022 report is the real estate must-have resource for smart decision-making in developing and implementing supply chain strategies.
Contributors:
Mike DeDera
Jolyon Thomson
The supply chain, a once little known and little cared about link is now under the harsh end-user spotlight, with many asking the question – why is my order delayed?
These supply chain disruptions have been impacting trade and commercial real estate worldwide since the outbreak of COVID and are expected to continue well into 2022 with the emergence and global proliferation of the Omicron variant.
Comparatively, New Zealand doesn't do a lot of manufacturing – most of its supply chains involve finished goods being shipped directly into the country from overseas, then being stored in distribution warehouses until they are needed.
As such, New Zealand is heavily reliant on international suppliers' ability to ship finished goods into the country, making the economy highly sensitive to disruptions to the distribution link.
Instead of asking "when will things go back to normal", New Zealand businesses should be asking themselves "how prepared are we if things stay this way for another 2 years?"
Mike Dedera,
Logistics & Industrial Supply Chain Director
Supply chain resilience has become priority number one for many New Zealand companies. It's that part of the business where the off-switch just doesn't apply.

The increased need for agility and flexibility across commercial real estate in the current global climate has forced the logistics sector to embrace technology and digitisation to increase resilience. The 'just in case' model has seen a surge in investment for logistics and industrial properties with record low vacancies, and this is expected to continue for the foreseeable future.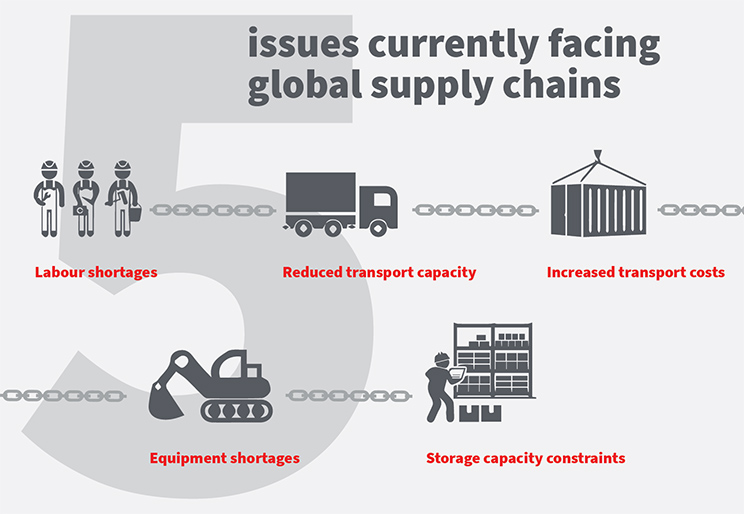 Key report insights include:

The 5 critical links in the supply chain and 5 issues currently affecting New Zealand
What businesses can do to mitigate challenges from the supply chain
The new philosophy of 'just-in-case' and how this can be implemented with New Zealand logistics and industrial real estate
Download a copy of our New Zealand Supply Chain 2022 report to find out more.
Fill out this form to download report