Real Estate Policies of South Korea's new president
South Korea's new administration plans to introduce new policies that will impact the real estate market.
In March 2022, Yoon Suk-yeol of the conservative People Power Party was elected as the new president of South Korea. Yoon will serve for the next five years, with his tenure starting in May. This article summarises the key points of his manifesto regarding real estate.
New housing supply to meet the demand: The pledge includes adding 2.5 million housing units nationwide over the next five years (1.3–1.5 million housing units in the Seoul Capital Area). The new party plans to offer development opportunities to private developers, besides granting tax benefits and relaxing regulations to some extent.
The new administration aims to increase the supply volume by 20-30% (Refer to Figures 1 & 2). As roughly half of the Korean population resides in Seoul Capital Area (SCA), the upcoming residential supply will be concentrated in SCA.
Figure 1: Location and Composition of Seoul Capital Area (SCA) – Highlighted in Green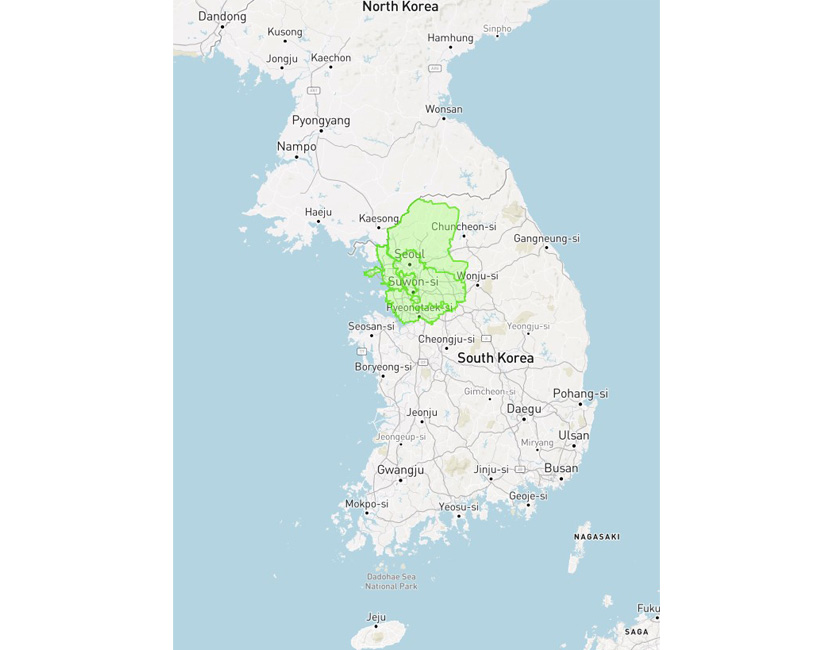 Figure 2: Breakdown of New Housing Supply – SCA and Other

Breakdown of Supply Plan
# of Housing units
A
New reconstructions/redevelopments by relaxing FAR restrictions and expediting the permit approval process
Nationwide:470,000;
SCA: 305,000 units
B
Mixed development in subway area, city hubs and semi-industrial districts
Nationwide:200,000;
SCA: 130,000 units
C
Development of government-owned land and large parking garages
Nationwide:180,000;
SCA: 140,000 units
D
Small-scale housing supply through maintenance projects
Nationwide:100,000;
SCA: 65,000 units
E
Public housing site development including GTX subway area
Nationwide:142,000;
SCA: 740,000 units
F
Other developments
Nationwide:130,000;
SCA: 120,000 units
Source: People Power Party Manifesto Handbook
Encouragement of redevelopment, reconstruction and remodelling:

Figure 3: New (Proposed) Weighting System for Safety Evaluation for Reconstruction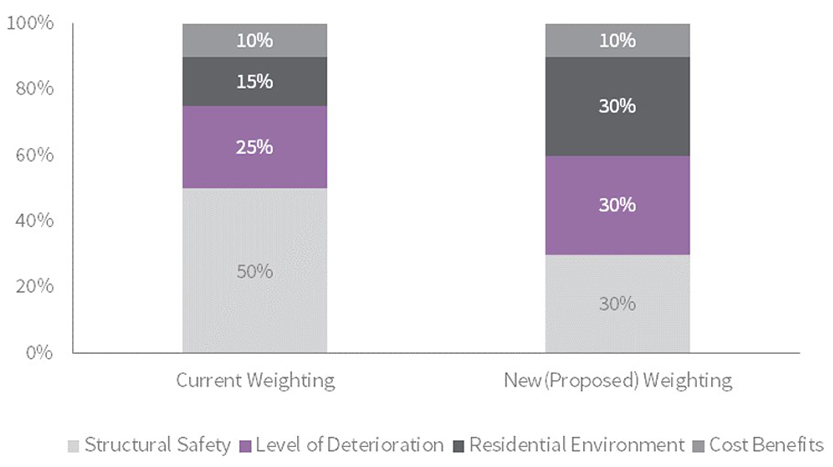 For reconstructions, the president-elect aims to reduce the weighting on 'Structural Safety' and instead increase the weighting on 'Residential Environment'. Another pledge includes exempting safety evaluation for housing aged 30+ years. The new (proposed) weighting is a part of the plan to introduce sufficient residential supply.

Figure 4: Tax on Property as % of GDP
Tax on Property
(% of GDP)
2018
2019
2020
South Korea
7th
(3.098 %)
6th
(3.113 %)
2nd
(3.976 %)
OECD Average
1.81%
1.81%
1.84% *
Source: OECD
Of the 38 OECD members, the 2020 figure for Australia is not yet published
Relaxation of taxes: In 2020, South Korea ranked second equal amongst developed countries (Organisation for Economic Co-operation and Development) in the ratio of property tax to GDP, behind Canada (4.15%) and tying with France (3.976%). In an effort to lessen the tax burden on housing, the president-elect's manifesto includes the relaxation of three major property taxes: 1) Real Estate Holding Tax, 2) Capital Gains Tax, and 3) Acquisition Tax.

The majority of real estate-related policies are confined to residential real estate. Other manifesto undertakings include but are not limited to increasing FAR, financial subsidies to developers, simplifying the construction permit approval process, restructuring leases and easing loan-to-value (LTV) ratio for first-time homebuyers. It would take some time to evaluate the possibilities and effectiveness of pursuing these pledges. However, the incoming president is likely to stabilise rapidly rising housing prices by providing abundant supply and easing regulations and taxes in accordance with market principles.