Inside the quiet rise of one of Asia's smartest cities
Taipei has become one of the region's most livable and tech-forward cities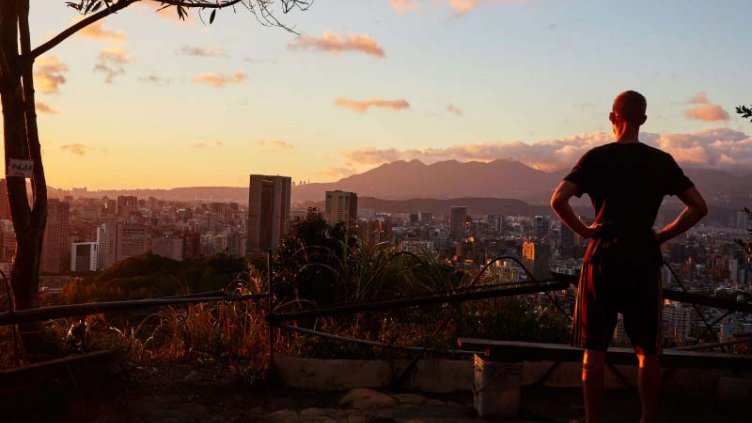 The mention of smart cities may bring to mind some usual suspects: Seoul, New York, London, Toronto with its Google-lead waterfront redevelopment, Singapore and its push to digitalize all services.
But Taipei has quietly transformed itself and is fast emerging as one of the Asia's smartest cities, ranking top among emerging world cities like Moscow and Shenzhen, according to the latest JLL cities report.
Given the increasing pace of urbanization, the need for efficient and sustainable cities has never been more urgent. A smart city, by definition, uses technology and data to improve the life of its residents, drive efficiency for the government, and create a fertile environment for growing businesses.
"Taipei is successfully positioning itself in terms of livability and innovation thanks to a series of policies by the government, as well as a ground-up movement of tech entrepreneurship," says Jeremy Kelly, head of JLL's Global Cities Research. "This is coupled with high university performance in recent years, which has boosted the city's ability to attract and retain talent."
Forward thinking policies
For Taiwan's capital, much of drive towards connectivity has centered around enhancing livability for its core population of 2.7 million. The city established the Taipei Smart City Project Management Office to spearhead and implement solutions by allowing keen industry partners and companies to trial solutions and innovations.
Since 2016, the agency has facilitated more than 160 proofs of concept projects, and started initiatives such as an i-voting platform, a direct way citizens can suggest and vote on new projects.
"Taipei's smart city policies are yielding concrete results because the city has aggressively moved to activate and implement its vision in three key ways: Giving companies access to a city's infrastructure, data and assets; creating shared development platforms and streamlining government engagement processes," says Charles Reed Anderson, founder of Charles Reed Anderson & Associates , which provides advisory service to city governments and vendors on IoT adoption. 
Taipei's living lab approach has been hailed as an example of the type of private-public partnership that can create effective smart cities, as outlined in JLL's Smart Cities Success report.
Mayor Ko Wen-je has received much of the credit for pushing these transformative moves since he was elected in 2014. He even announced that his office will avoid procuring goods from companies which aren't digital to "compel the whole of Taiwan's private enterprises to start digitalising."
Taipei's head of smart cities, Dr Chen-Yu Lee, has said that a big part of the success in just three years has been changing the midsets of its civil servants, who have become more willing to adopt new technologies and concepts.
Catching up in Asia
Taipei is fast gaining recognition for these efforts. Its government was ranked 16th in the Smart City Government index, ahead of Tokyo and Toronto, by Eden Strategy Institute and Ong and Ong Experience Design.  At the most recent 2019 IDC Smart City Asia Pacific Awards, Taipei snagged the honours for Top Smart City Project for Transportation and Education.
It is also organising Asia's largest summit on Smart Cities, and founding a global platform for the exchange of smart city best practices and experiences.
"Taipei is using its smart city credentials and current successes as a way of extending influence," says Kelly. "It needs to further win and deliver catalytic events and projects to cement its place. This will pave the way forward for more businesses and investors to view Taipei through a different lens."