JLL presents new industrial business park with design-build-lease opportunities in the golden triangle
Exciting new industrial business park in the upper North Island offers supply chain diversification
Auckland, June – Following the issue of titles in May, Northgate is now ready to offer your business a design-build-lease facility within the much-coveted Golden Triangle with concept plans for high-spec warehouses ranging from 3,000m2 to 20,000m2.
Located next to Te Rapa and moments from Hamilton, just over an hour's drive from Auckland and Tauranga, the location provides an incredible opportunity to diversify your supply chain in a prime location.

While stages 1 and 2 of Northgate largely accommodate established manufacturing businesses (including Waikato Milking Systems in a design-build 9,000m2 facility), stage 3 encompasses 20 sites across nearly 34 hectares of land and is designed for logistics and distribution businesses.

Strategically located in the heart of the Golden Triangle of Auckland, Hamilton, and Tauranga, Northgate presents several opportunities for occupiers, including those looking to expand their distribution network with a dedicated site for the Waikato, or those looking for a centralised distribution centre in the Upper North Island.

With a childcare provider already secured for Northgate, nature tracks, bike trails and hospitality providers coming soon, the park will be a logical and convenient place for employees to work. Available supply of labour will be attractive with multiple residential subdivisions being developed near Northgate, including River Terraces and Te Awa Lakes less than 5km away.

With supply chain disruptions causing delays at ports and on the roads, central government has reinvigorated their investment into KiwiRail, putting the spotlight on intermodal freight accessibility. Northgate was built with this connectivity and sustainability in mind and will offer access to a rail connection to the North Island Main Trunk Line, linking the park to the rest of the country and allowing for a more sustainable freight solution in and out of the Waikato. Ports of Auckland's new Waikato Freight Hub at Northgate is expected to process tens of thousands of Twenty Equipment Unit (TEU) per year, further enabling freight in this fast-expanding area.

The site's connection to the Ports of Auckland Waikato Freight Hub gives tenants easier access than ever before to container freight to or from either Auckland, Tauranga, or Napier. In addition to the rail access, road transport access is a breeze as the Northgate Business Park is located just off the Expressway on State Highway 1 and just 2km from the Hamilton Bypass northern interchange.

JLL Industrial Brokers Rory Donovan, Jolyon Thomson, and Richard McNaught have been appointed to market sites in the new business park.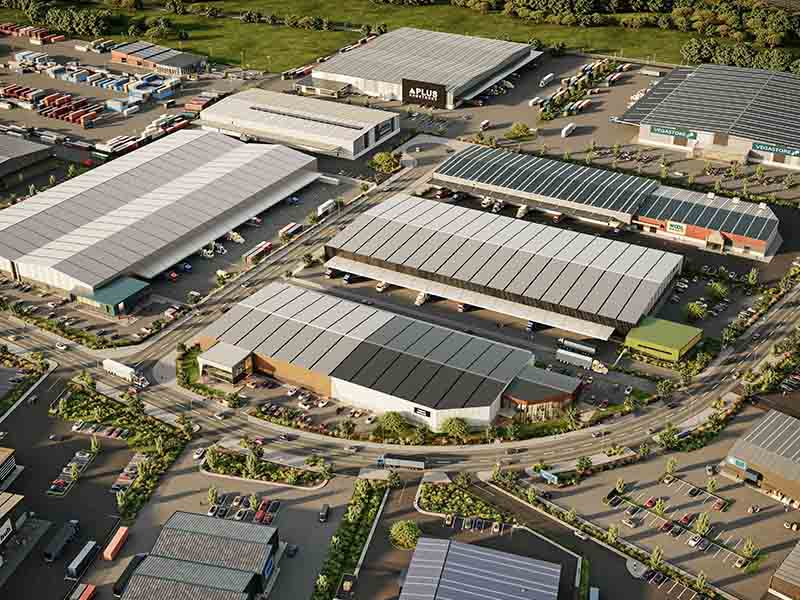 ---
JLL (NYSE: JLL) is a leading professional services firm that specializes in real estate and investment management. JLL shapes the future of real estate for a better world by using the most advanced technology to create rewarding opportunities, amazing spaces and sustainable real estate solutions for our clients, our people and our communities. JLL is a Fortune 500 company with annual revenue of $19.4 billion, operations in over 80 countries and a global workforce of more than 100,000 as of March 31, 2022. JLL is the brand name, and a registered trademark, of Jones Lang LaSalle Incorporated. For further information, visit jll.com.