Consolidating offices and bringing together teams enabled this Global Tech player to express its corporate identity and positively impact the way people work.
Location
Beach Road, Singapore
Square Metres
Open plan layout for 40 people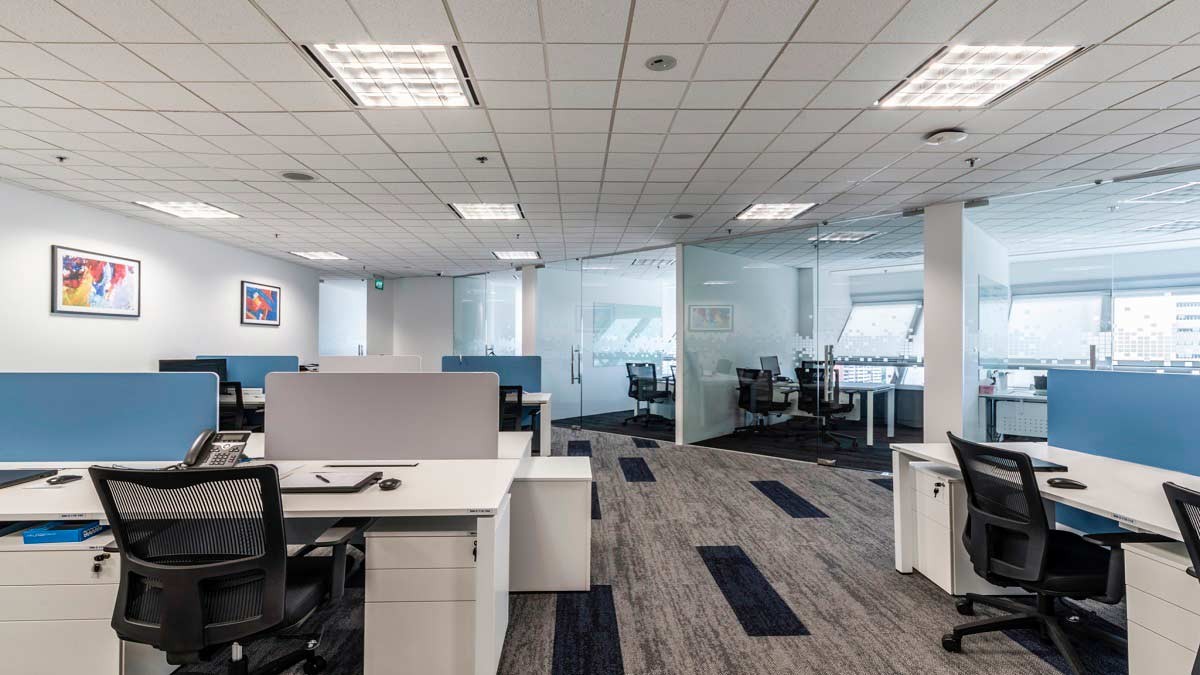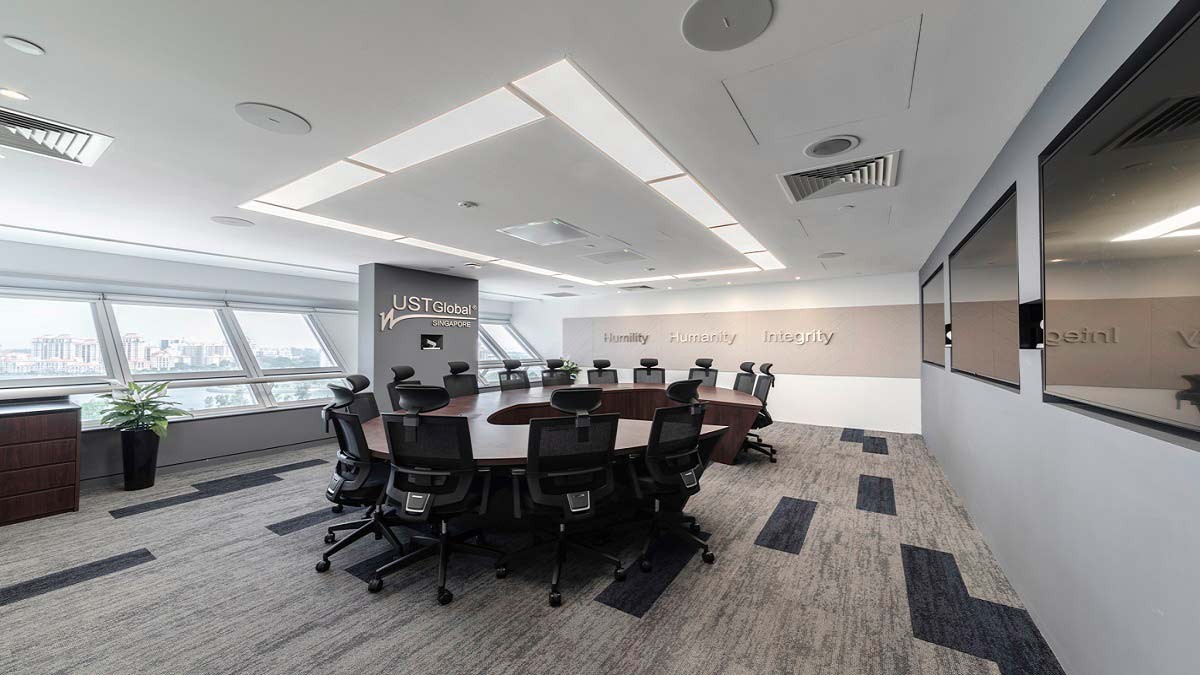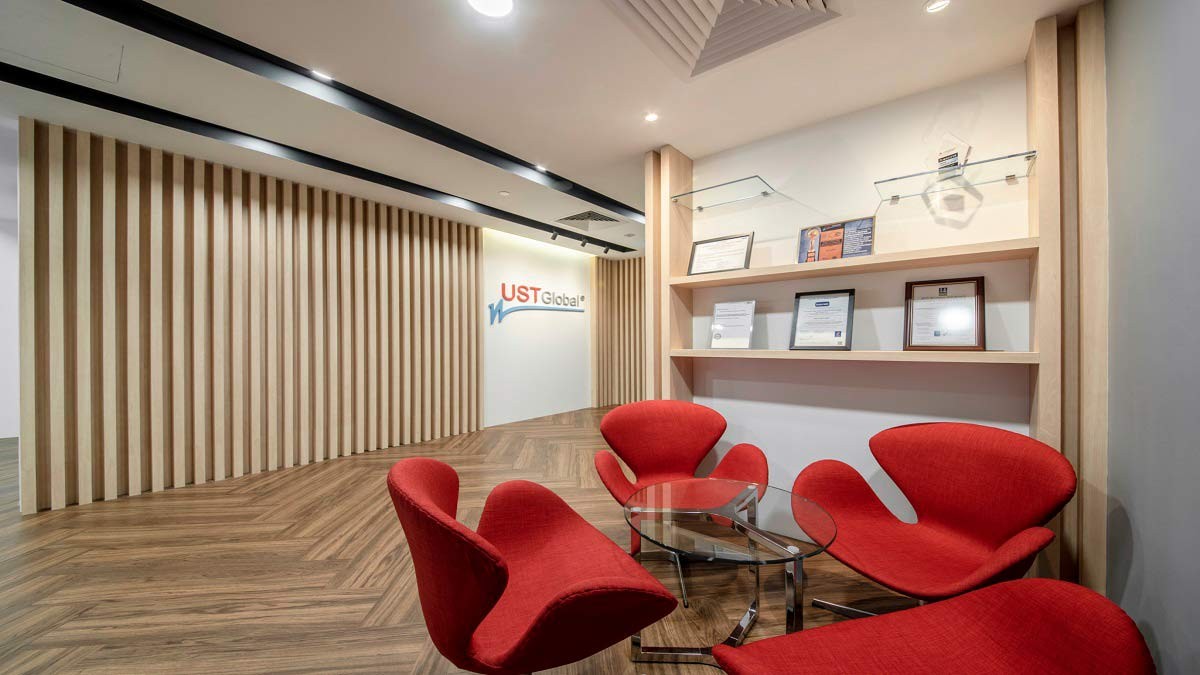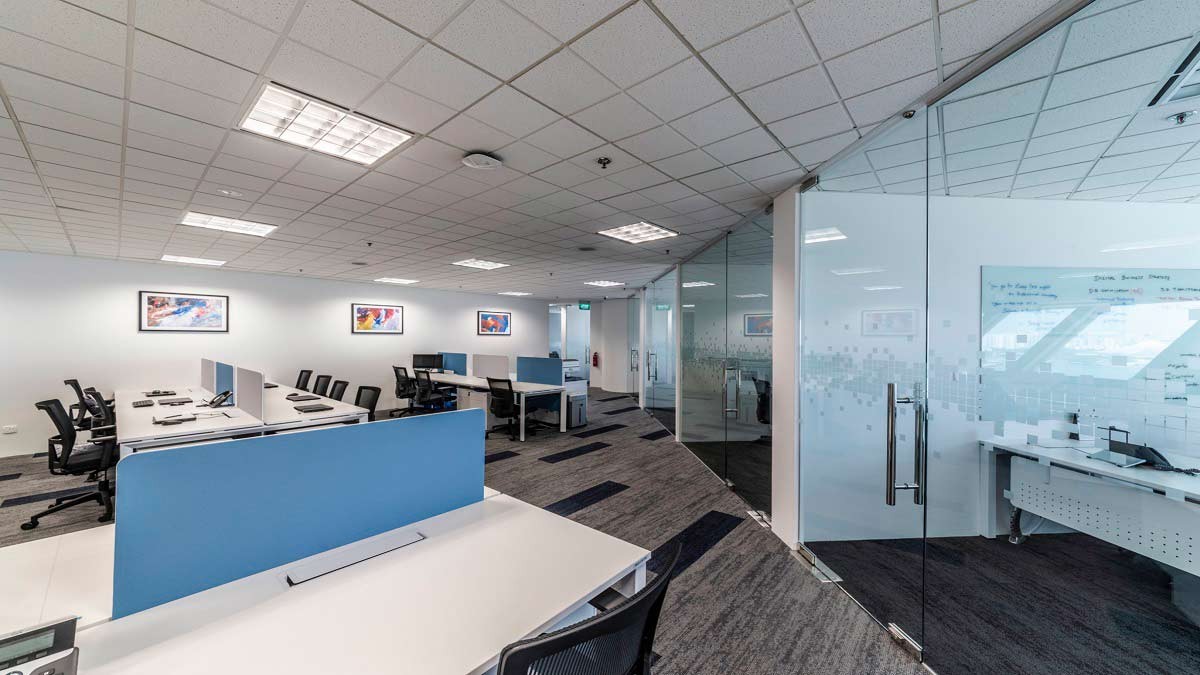 Challenge
UST Global are an established multinational organization who lead companies through digital transformations and have had operations in Singapore for many years, but with their lease expiring UST took the opportunity to consolidate two offices into one within a landmark building downtown.
With the client located outside Singapore and the office having constraints due to the architectural design of the building, JLL was employed to design and build a new home for UST's 40 strong team. With a modest budget and tight timeline for project completion, the team rose to the challenge to ensure the project surpassed client expectations.
Approach
Following site reviews and discussions with the client around their vision, ways of working and focus the JLL team set to work. Offices were located on the perimeter allowing the slanted windows to be used as a feature, and glass walls used to ensure natural light flooded in to the central open plan area. To provide privacy and infuse the brand, signage was added to the glass walls to portray digitalization and connectivity.
The bright, modern furniture selected reflects the natural light promoting productivity and performance. At the entrance the use of natural textures and tones establishes a warm and welcoming entrance for employees and guests. The wooden features bring a calm and natural touch to the waiting area.
Result
The 4,033 sq ft space needed smart thinking given the challenges of the floorplate. By thinking of the constraints as feature opportunities, the office embraces the architecture and shapes the design to bring an outcome that is unique. Construction was completed on time and on budget, and UST Global is now set on a new path in their own office designed specifically for how they work, and bringing to life their corporate culture of who they want to be.