Blueprint
Swire's re-designed Blueprint promotes both dynamic and open plan co-working through private fixed offices and communal lounge areas.
Location
Quarry Bay, Hong Kong
Layout
Co-working, incubator and event space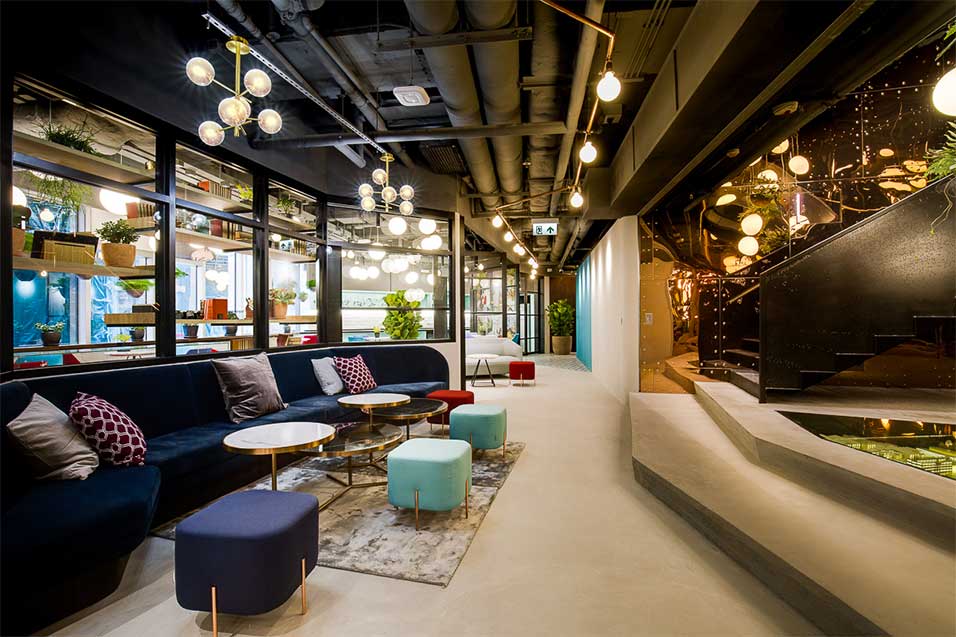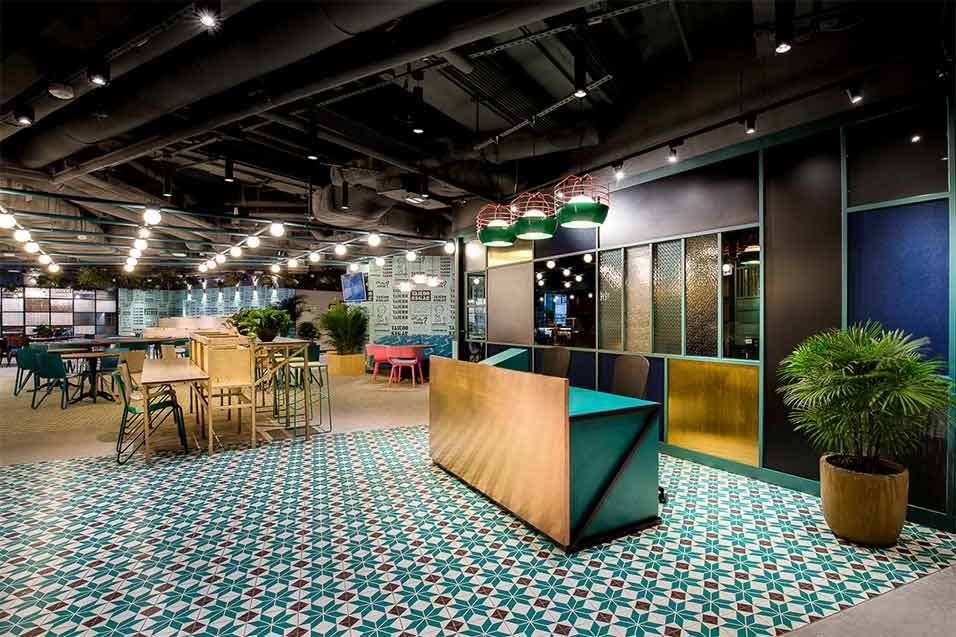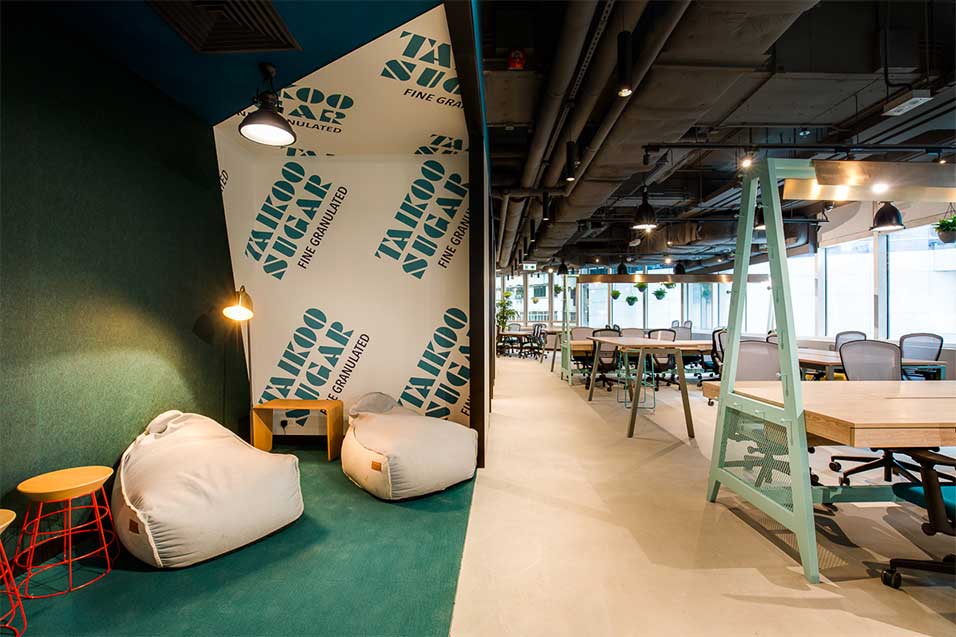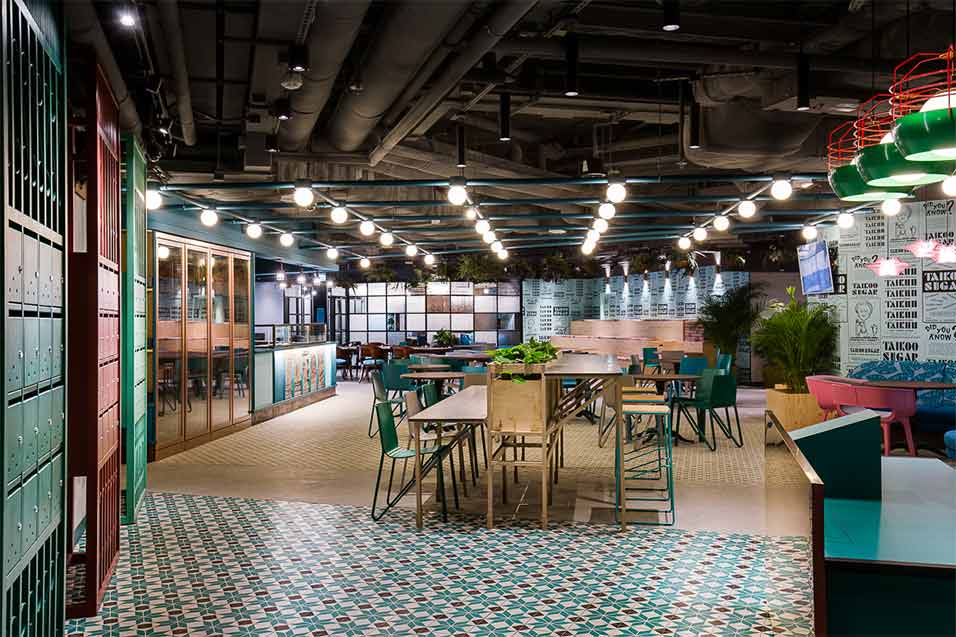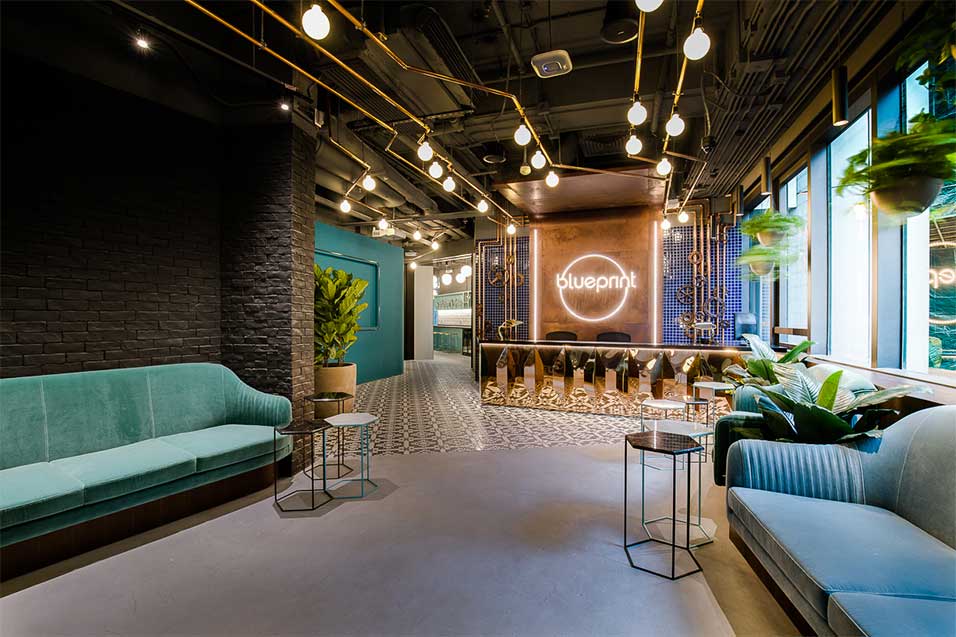 Challenge
Swire Properties, one of the largest property developers in Hong Kong, was looking to relocate and reinvent its Blueprint co-working space at a new location within their property portfolio. The brief was to create a unique, creative and colourful environment which pays homage to Quarry Bay's industrial heritage, and supports the increasing demand in space for startup communities and entrepreneurs in the city.
The project required our team to overcome specific challenges, including the reinstatement of an existing industrial kitchen and in-situ concrete staircase under a strict timeline.
Approach
Blueprint is a casual, versatile workspace consisting of private offices and communal areas designed for all types of events, from informal meetings to fireside chats. It is the perfect response to a growing community that needs not only a place to work but also one where their ideas can thrive and evolve into new businesses. It is also a social hub, an adaptable venue space and a place to meet people with a common goal. The space has been designed to facilitate these scenarios, and to support users' and visitors' needs throughout the day.
The 30,000 sq. ft. chic co-working space is both traditional and whimsical in design, alluding to Swire's historical roots and its ongoing evolution. Vintage sheet metal mailboxes and 60s-style floor tiles like those that you'd find in old walk-up buildings line the walls and floors, transporting you to another era in old Hong Kong.
Copper piping and galvanised metal panelling that mimic the side of an old Swire cargo ship and former warehouse settings characterise the lobby, while slick marble table tops and plush tai-pan armchairs in the main café area give a more refined look to the different spaces.
The red and blue fabric used throughout pays homage to the group's brand colours, and the iconic advertising posters featured take you on a journey as you travel through the decades of Taikoo Sugar's history. An array of café-style seating – like a padded deck chair that lends its design from a Taikoo Sugar sack and wooden workmen's bench – provide options depending on the type of tasks members have for the day.
Result
Blueprint opened its doors after 15 months of construction. The space delivers a variety of work space options for its members, whether for collaboration and meetings or focused work, and demonstrates that a workplace can also be fun and creative as well as functional. A key hub for entrepreneurs and startups in Hong Kong, Blueprint has been widely featured in local and overseas publications since its opening. It continues to be a staple in co-working, incubation and social hub offerings in the city.