Property Description
***SOLD***
·      One of East Melbourne's most prominent corner sites, at the intersection of Albert Street and Lansdowne Street
·      Elegant double-storey Victorian building comprising 885 sqm* of building area with additional surplus land of 199 sqm* used as a rear carpark
·      Occupying a significant 892 sqm* landholding with three street frontages totalling over 68 m*
·      Securely leased to a longstanding medical research organisation
·      Uninterrupted views over Fitzroy Gardens, St Patrick's Cathedral and the "Paris End" of the CBD
·      Outstanding medium-to-long term repositioning opportunity
·      Flexible Commercial 1 Zoning allowing for medical, office, hotel and premium residential uses (STCA)
·      First time offered to the market in over 25 years
·      Surrounded by an abundance of Melbourne's best parklands, close to the MCG, as well as significant retail and hospitality amenity
·      Benefitting from proximity to Parliament Station (475 m*), multiple tram and bus routes along Victoria Parade and walking distance to the CBD
Michael Godfrey | +61 437 440 245
James Thorpe | +61 414 510 071
Tom Foley | +61 401 318 706
Steve Kelly | +61 407 320 377
Josh Rutman | +61 411 27 37 46
*approx.
Investment Highlights
·      Unparalleled location overlooking Fitzroy Gardens
·      Prominent corner landholding of 892 sqm* with on-site car parking at rear
·      Securely leased to longstanding medical research organisation
Last Updated Date: 13 Jan 2021
Michael Godfrey
Executive, Capital Markets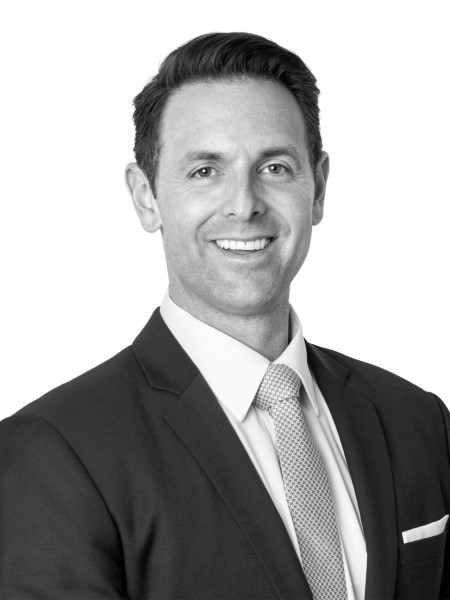 James Thorpe
Director, Capital Markets
Interested in this property?
Please fill out the form below.
+6498849702
Last Updated Date: 13 Jan 2021
View listing
388 Lonsdale Street
AU - Melbourne
View listing
Units 50 & 53, 67 Eyre Street, Kingston ACT
AU - Kingston
View listing
99 Walker Street, North Sydney
AU - North Sydney
View listing
32-36 York Street, Sydney
AU - Sydney
View listing
50 Ann Street, Brisbane
AU - Brisbane
View listing
233 Rundle Street, Adelaide
AU - Adelaide
View listing
Ground Floor, 413 King William Street, Adelaide
AU - Adelaide
View listing
REDFERN, Cleveland Street 267
AU - Redfern
View listing
Jones Bay Wharf
AU - Pyrmont
View listing
Suite 204/135-137 Macquarie Street, Sydney
AU - Sydney
View listing
FRENCHS FOREST, Rodborough Road U7, 15A
AU - Frenchs Forest
View listing
Royal Hibernian Way, Dawson Street , Dublin 2
Ireland - Dublin
View listing
570 Wellington St, Perth - HBF House - Sale
AU - Perth
View listing
Plaza East
US - Chantilly, VA
View listing
Irvine Corporate Center
US - Santa Ana, CA
View listing
Brea Corporate Plaza
US - Brea, CA
View listing
123 Pall Mall
UK - London
View listing
16-Storey Office Building along Jalan Tun Razak
Malaysia - Kuala Lumpur
View listing
150 Monument Road
US - Bala Cynwyd, PA
View listing
Colombo 98
Italy - Roma
View listing
St Julian's Court
UK - St Peter Port
View listing
5550 Macadam
US - Portland, OR
View listing
Lumber Liquidators HQ
US - Richmond, VA
View listing
101 Sturt Street, Townsville
AU - Townsville City
View listing
The People Building, Hemel Hempstead
UK - Hemel Hempstead
View listing
1820 E. 1st Street - Midtown Plaza
US - Santa Ana, CA
View listing
1922 Logan Road
AU - Upper Mount Gravatt
View listing
461 Lutwcyhe Road, Lutwyche 2020
AU - Lutwyche
View listing
444 Logan Road, Stones Corner
AU - Stones Corner